British Contract Furnishing Association
BCFA
The British Contract Furnishing Association (BCFA) is the leading trade association representing the UK contract furniture and furnishings industry.
The BCFA's aim is to bring together manufacturers and contract furnishers and to inform the architect, specifier and interior designer of the wide range of products and services available.

Leisure and Outdoor Furniture Association
LOFA
Representing the best in design and innovation in outdoor and garden furniture, members of the Leisure & Outdoor Furniture Association offer products made from hardwood, softwood, woven materials, aluminium, cast iron, tubular metal and resin. You will find outdoor furniture in contemporary and traditional designs, garden lighting and many other accessories. Members who show the LOFA symbol will provide quality products and service. Membership is open to companies who manufacture or distribute garden furniture, barbecues, outdoor play equipment and outdoor living products.

Association of British Furniture Manufacturers
BFM
British Furniture Manufacturers (BFM) is a trade association, employers' organisation and member of the European Furniture Manufacturers' Association. BFM has been representing the interests of the furniture industry for more than 60 years. BFM has a broad based membership covering, domestic, contract, office and kitchen manufacturers as well as a number of suppliers to the industry and retailers. In addition to its representational role, BFM offers an extensive membership services portfolio focused on providing 'value for money'.

The Furniture Makers' Company
FMC
The Furniture Makers' Company is the furnishing industry's charity and a City of London Livery Company. It fosters and supports the industry by nurturing the skills and expertise of students, providing financial assistance to people who work or have worked in the industry needing our help, and championing excellence through its Guild Marks and other awards.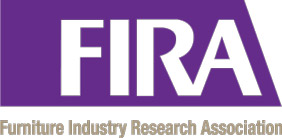 Furniture Industry Research Association
FIRA
For over half a century, FIRA has driven the need for higher standards through testing, research and innovation for the furniture and allied industries. New and better materials, improved processes and appropriate standards have been developed to enhance the quality of furniture and assist manufacturers and retailers to become more competitive.
With a membership base spanning the entire furniture supply chain, across all market sectors, FIRA's key aims are to provide knowledge, information, research and influence to its members.
Click here to visit the website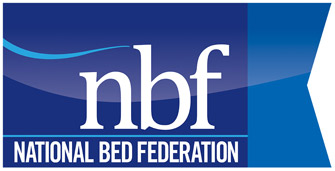 National Bed Federation
NBF
The National Bed Federation is the recognised trade association representing UK manufacturers of beds and mattresses and their suppliers. Founded in 1912, its members today account for about 75% of total UK bedding turnover.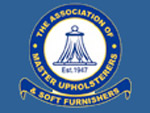 Association of Master Upholsterers & Soft Furnishers
AMUSF
The Association of Master Upholsterers & Soft Furnishers was founded in 1947, making it one of the oldest associations in the furniture industry.
Its membership comprises craft upholsterers, upholstered furniture manufacturers, chair frame manufacturers, soft furnishing retailers and contractors and others associated with the craft of upholstery. (Soft furnishing is traditionally encompassed within the skills range of the traditional upholsterer.)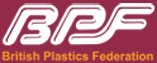 British Plastics Federation
BPF - Flexibile Foam Group
The BPF Flexible Foam Group – part of the much bigger British Plastics Federation – represents the interests of the UK manufacturers and converters of polyurethane flexible foam for a large number of applications, the major ones of which are upholstered furniture, mattresses, automotive and packaging. Its prime activities include:
Monitoring existing and proposed future Health, Safety and Environmental Regulations
Identification of new research projects
Ensuring UK representation and participation on the Board and Technical Committees of EUROPUR (European Association of Polyurethane Flexible Foam Block Manufacturers)
Participation in the preparation of new, and the review of existing, foam standards nationally and globally
Responding to environmental issues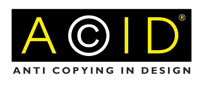 Anti Copying in Design
ACID
ACID (Anti Copying in Design) is a membership organisation, committed to raising awareness about intellectual property theft within the creative industries and encouraging respect for intellectual property within corporate social responsibility. ACID's powerful logo is a real symbol of deterrence, actively helping its members protect against the potentially devastating damage inflicted by IP infringement. To date, ACID Accredited Law Firms have achieved over £3million in costs and damages in over 400 settlements.